Pure Wellbeing Spa in Raumati South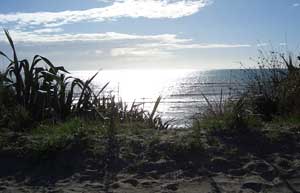 Fasting or detoxing in our peaceful house close to the beach and Queen Elizabeth Park in Raumati South is a very pleasant and easy experience - We provide you with the right equipment, knowledge and peace of mind that you are conducting your fast or detox in a very safe and effective manner.
We offer:
Accommodation for up to 2 people and a day spa for small groups.
Wheatgrass and fresh organic fruit & vegetable juices
Delicious organic raw food cuisine
Ozonated colonic therapy
Alkaline ionised water
Saunas in our finnish log cabin sauna
Relaxation massage & Therapeutic Bodywork
Yoga, Chi Kung, Kum Nye, meditation
Wellbeing consultations
Facials with 100% natural products
Day or longer programs of your choice
A weekend or long weekend fast can be all it takes to dump some toxins, re-charge your batteries and bounce into summer feeling younger, re-energised and radiant. Often there's comfort in numbers and it can be fun to gather a group of friends together for a weekend retreat.
We offer you the best equipment - juicer, ozonated colonic equipment, finnish log cabin sauna, videos, tapes, books etc - and guidance to conduct your own detox at very reasonable rates.
Please contact us for further information. Please phone 04-384 7070 or email: info@purewellbeing.com